Do you have any questions for us?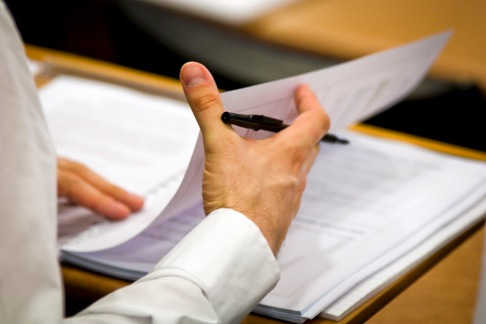 FAQs
For which qualifications can we use VQManager?
While VQManager is most frequently used to deliver work-based learning qualifications, it also handles traditional qualifications such as BTEC Extended Diplomas. This can be particularly useful when a framework includes both types of qualifications. Customers do NOT have to load qualifications, that's all done by SkillWise.
Will VQManager integrate with the IT systems we already run?
Yes, VQManager has been designed to integrate seamlessly with your existing systems. See more on integration click here
My assessors are often in the field, away from their desks and any GSM connection, can they still use VQManager?
SkillWise has developed an app called VQMobile, which runs on Apple and Android devices, and allows you to use the e-portfolio in any environment. Before leaving home or the office, an assessor simply synchronises VQMobile with their current view of VQManager. They can then use VQMobile all day working with assessment plans, tracking learner progress and adding and assessing evidence. When they next synchronise VQMobile, all of that data is uploaded into the e-portfolio. See more about VQMobile click here
My learners have no access to a computer, or lack the skills, is VQManager still appropriate?
Very many learners on the VQManager system are exactly as described. Typically their assessor takes the lead and records observations / Q&A etc on the learner's behalf. This then allows all of the reporting / audit trail functionality of the system to operate as usual. A learner in, say, a hair salon where there may be no PC available, is still able to record their own evidence using their mobile phone and email it to VQManager, which automatically sends it to their assessor's VQManager home page.
What technology do I need to run VQManager?
Because VQManager is a web-delivered application, each user requires nothing more than a device that can access the internet. This may be a desktop PC, a laptop, a tablet or even a smartphone. Absolutely no IT or network setup is required for the user's organisation. Thanks to this, VQManager can be up and running in your organisation very quickly.
What does VQManager cost?
There are two aspects to the cost. The first is an amount to cover aspects of the implementation (for example, how many classroom-based training sessions would you like? Or how many hours of remotely delivered webinar style training would you prefer)? The second aspect is a very simple price-per-learner model, which allows for 'bundles' of learner licences to be purchased. One learner licence is valid for one learner for their entire framework, irrespective of how long they take to complete. We have two different pricing models available for your organisation, please have a look here. 
Can I brand VQManager to match my organisation's logos and colours?
We can add your logo to your VQManager pages, and there is a range of colour schemes to choose from. Alternatively, we can work with you to create a bespoke "look and feel" that matches exactly with your organisation's branding.
Will VQManager be recognised by my awarding body? Will it be accepted at Inspection?
VQManager has been formally accredited by a very broad range of awarding organisations. Awarding organisations are becoming increasingly keen that their centres use e-portfolios because of the reductions they themselves see in their own costs of verification). OFSTED inspectors have been known to specifically recommend VQManager to the centres they inspect. If you'd like someone from SkillWise to be present when you have an external visit, just let us know.
Will VQManager provide me with an audit trail, should that ever become necessary?
Each 'transaction' within VQManager is added to a log attached to each evidence submission. So for instance, looking at a log will indicate a date and the individual responsible every time evidence is created, assessed, amended, re-assessed, assessed by a trainee assessor, counter-assessed by a trained assessor, verified, returned to assessor with clarification questions, sent to an expert witness…. etc etc.
What about Accessibility?
VQManager is designed to meet stringent accessibility guidelines, thus ensuring that organisations choosing VQManager do not exclude any of their learners.
To motivate a purchase for a software application such as VQManager, my centre would need to see a compelling Return on Investment (ROI) statement.
It's easy to add up the savings in assessment time, reporting time, verification time, in the reduction of assessor visit frequency (and therefore associated travel costs), the reduction in 'wasted visits' and the reduction of paper products to generate a clear cost saving through using VQManager.
How do I get VQManager?
Simply contact us here and one of our consultants will be delighted to organise everything for you.
What happens next?
Firstly, SkillWise will appoint a project manager specifically to ensure that your deployment is fast, accurate and successful. This includes making sure the right qualifications are added, ensuring that a training plan is agreed which meets your time frames and also working with you to make sure that the e-portfolio is deployed in such a way that it best supports your own processes.
How is training delivered?
The training solution you decide upon may have elements of instructor-led sessions, it may utilise remote webinar sessions or it may use VQManager's own in-built training resources. Subsequent training sessions can be arranged at a later date, to accommodate advanced users or to look at your assessment processes more closely
Can any aspects of the software system be customised?
As well as the visual customisation referred to above, various aspects of the system's functionality can be customised to suit your specific needs. Your project manager will be able to show you what can be customised.
My centre has its own specific report format, can that be accommodated?
Of course, VQManager has a number of pre-defined reports (covering what you would probably call 'common' reporting areas) but our report builder allows you to create bespoke reports if you would rather create your own, anmd the data is exportable into Excel too.  
Post-implementation and support. What support is available to centres?
We have full time support staff, ready to assist with your queries or you can contact your designated account manager post implementation. Call us on 01344 742807 for support issues
Do we have a say in future development of the system?
Yes. SkillWise believes that ongoing development should be steered by its customers' thoughts and ideas. Therefore, we hold regular User Group meetings where future development choices are discussed and agreed. All VQManager customers are welcome to attend. 
Are there learning materials available for me and my staff?
Yes, we have a range of advanced training sessions available, to allow your users' skills to develop even further.
Will I have any further contact with SkillWise?
Yes, after your e-portfolio implementation is complete and you're happily using VQManager, we appoint an account manager who is responsible for keeping in touch with you and ensuring that you continue to get the very best value possible from VQManager.