E-portfolio to manage your apprentices
Switching e-portfolio provider
Are you a start up business?
Maybe you are thinking about adopting an e-portfolio for your organisation, or perhaps you looking for a change from another system? Or maybe you are an existing customer, looking for support. Either way, this site should provide you with all the information you need – we hope you enjoy your visit!
Our primary product, VQManager, is an easy to use web delivered e-portfolio. It can integrate with your MIS, significantly assisting organisations in their delivery of work-based learning National Vocational Qualifications (NVQs) and the new Apprenticeship Standards.
We believe that an e-portfolio should be easy and intuitive to use, and it should make people's jobs easier and more fulfilling rather than harder and more frustrating. It should provide you with maximum visibility and reporting so that you can optimise your delivery.
It should be a resource that's available everywhere, it should integrate with your other data sources and it should provide you with confidence when it's time for inspection.
Finally, we believe that you the customer deserve the very highest levels of support.
Book a demonstration here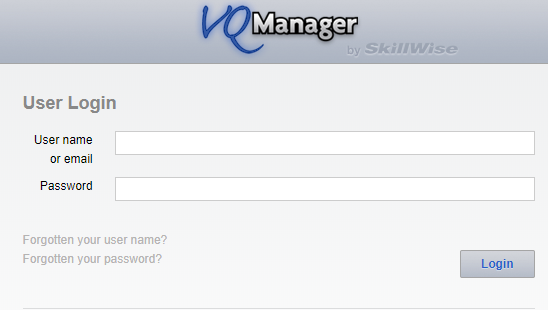 "The electronic SkillWise e-portfolio system has improved communications between learners, tutors and internal verifiers. This is especially important because of the national dispersal of learners and the remote working of tutors. Progress can be monitored very accurately by senior managers, learners and tutors and information to enable remote internal verification can be easily accessed".
OFSTED
Read the latest clarification regarding Ofsted inspection here